Build a Deck and Share It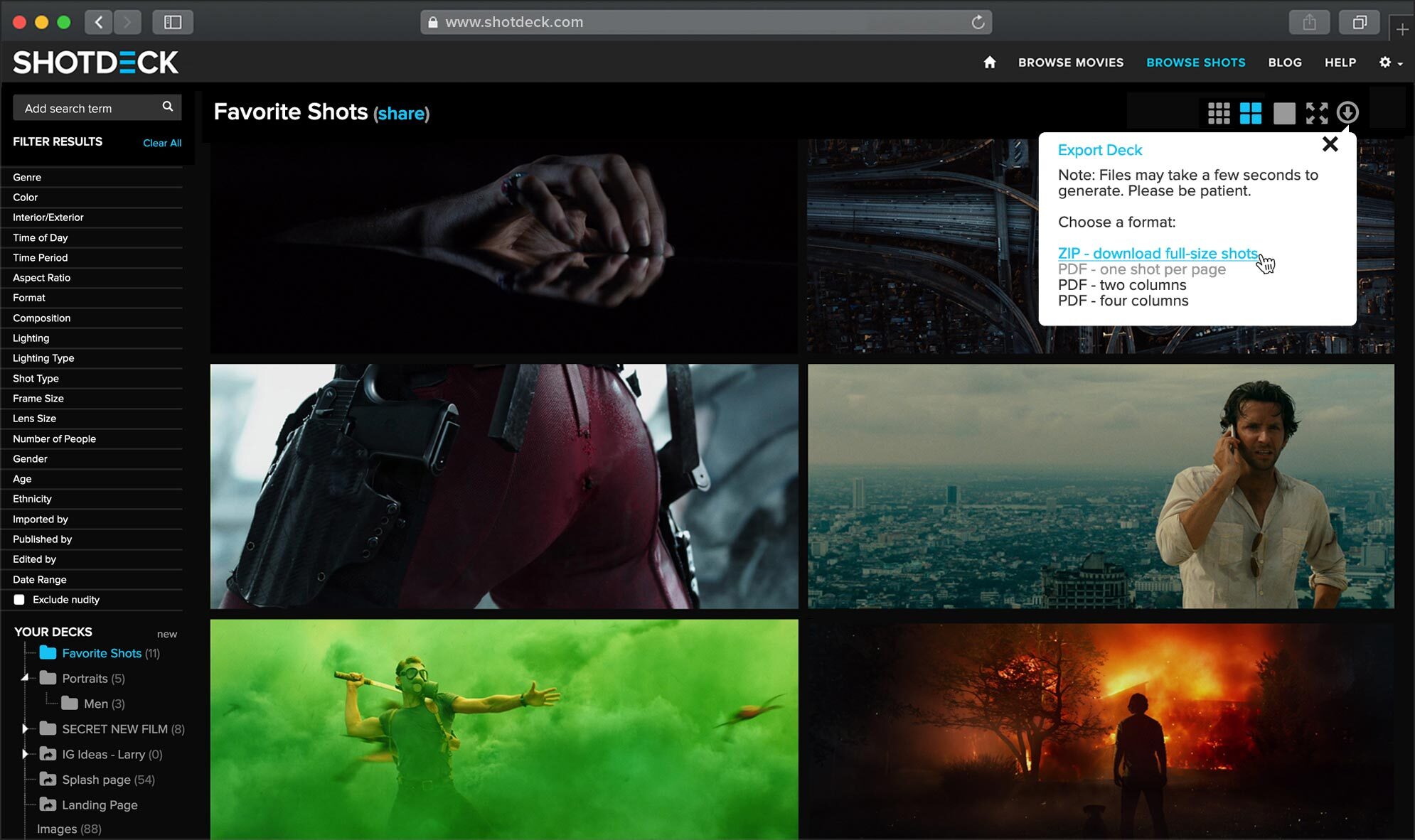 You can build "decks" of your favorite images and share them instantly with your team. Get all your collaborators on the same page, let the images speak for themselves, and express your vision clearly with ShotDeck.
Discover New Films and Artists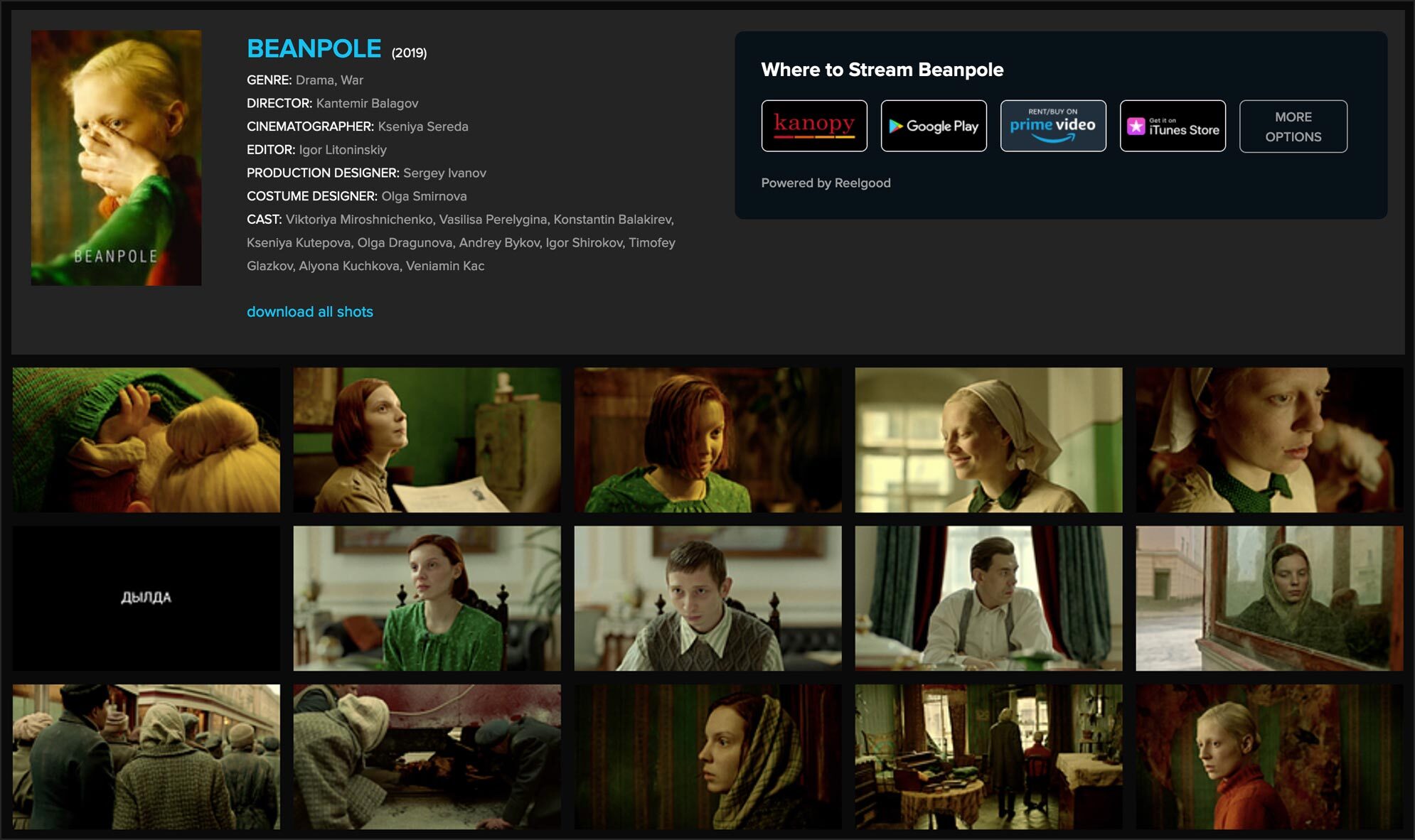 ShotDeck's unique design provides you with an organic discovery experience. Of course you'll find the images you came for, but our huge database of keywords will take you on unexpected journeys finding related images, films, and filmmakers you didn't know existed!
Meticulous Tagging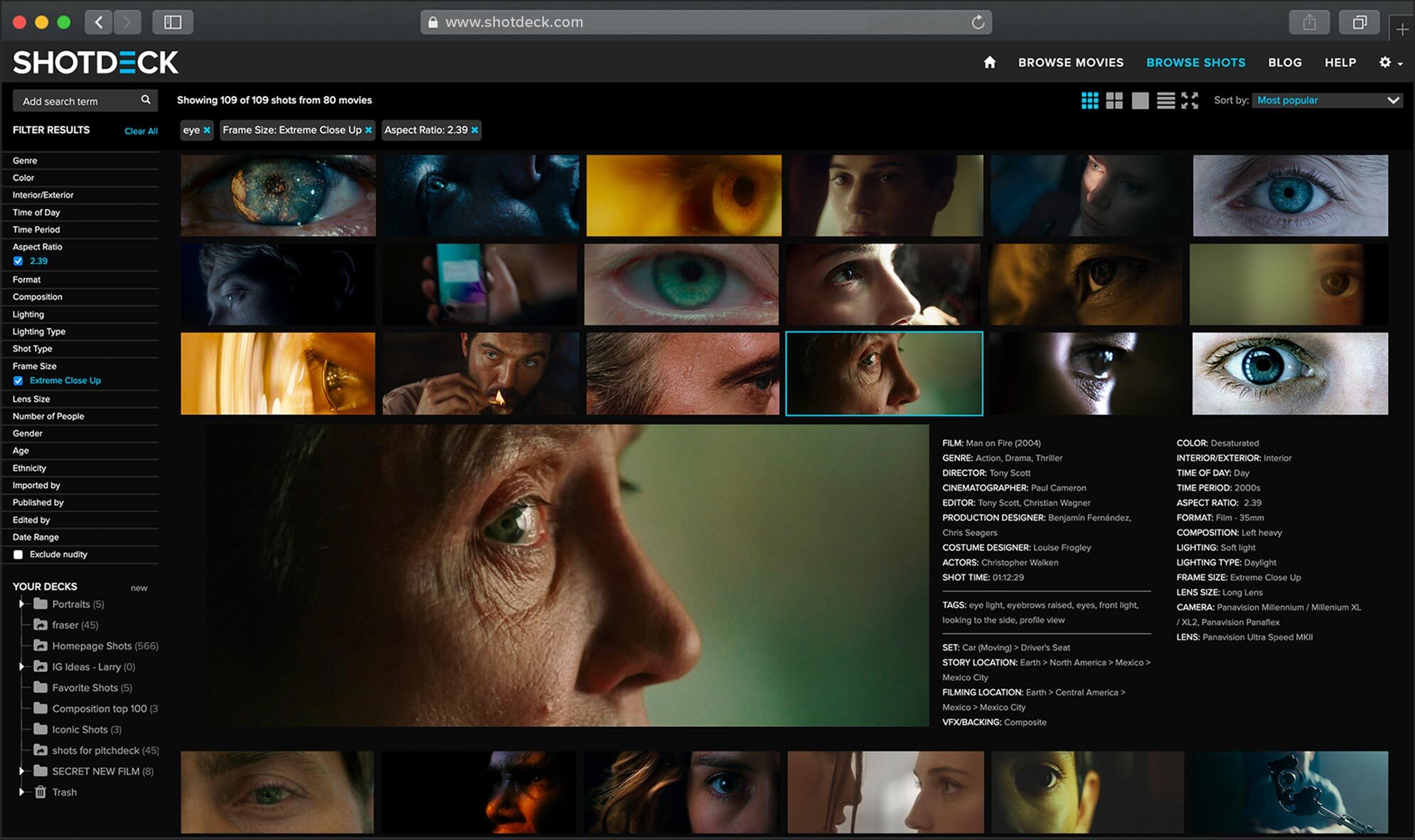 We've hand-tagged every image in over 30 categories with more than 50 keywords. Essential info like the crew, genre, cameras, lenses, framing, lighting, color, composition, locations, and even emotion on the actor's face. So start searching for anything, you'll find it here.
Built By Filmakers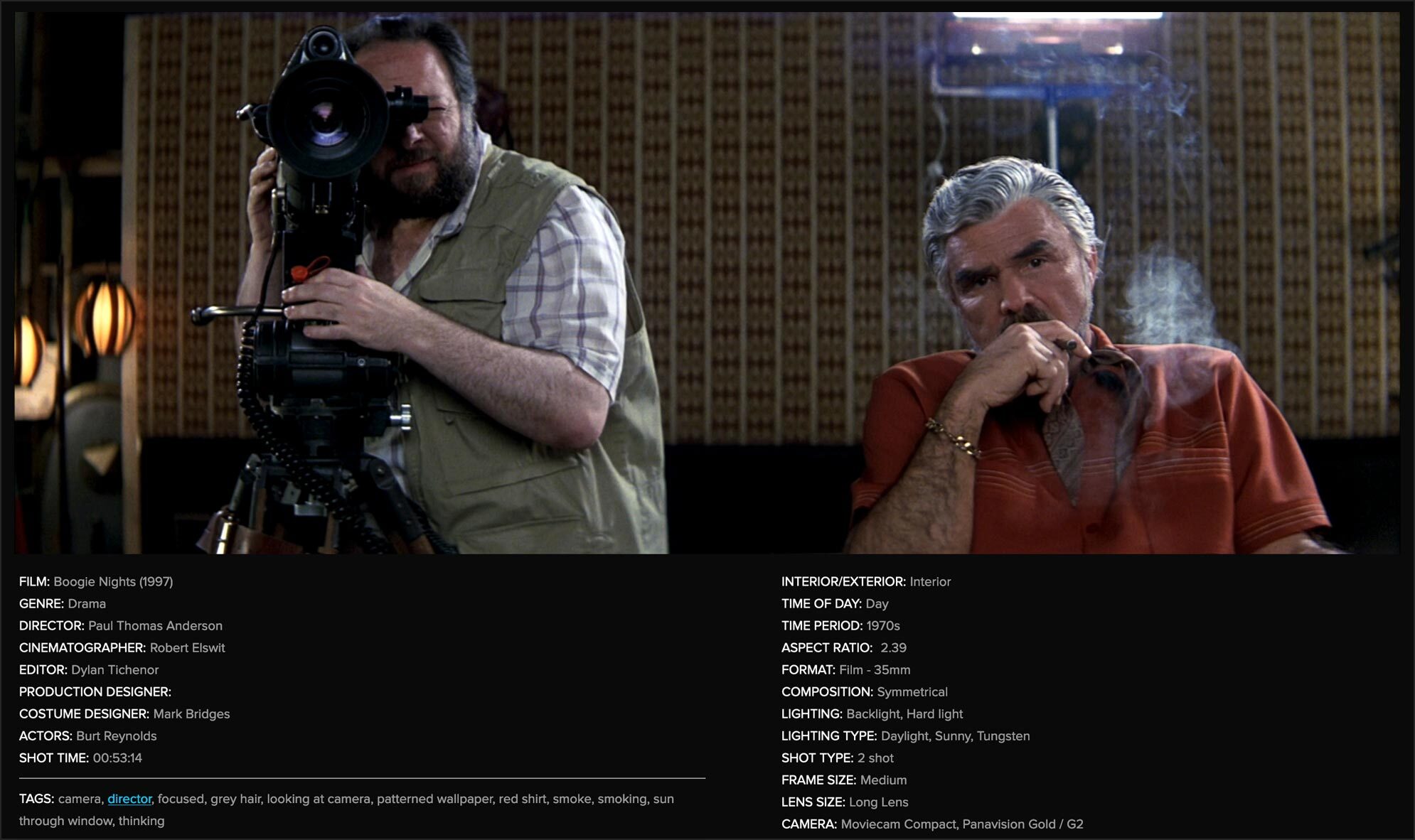 Our founder, Oscar-nominated cinematographer/director Lawrence Sher, created ShotDeck for one simple reason: He needed it and it didn't exist. A quick, efficient way of finding reference images to communicate vision. So our team of industry veterans built this tool from scratch with the utility and design that filmmakers want. ShotDeck will deliver the images you need, save you time, and inspire you.
Easy Streaming Access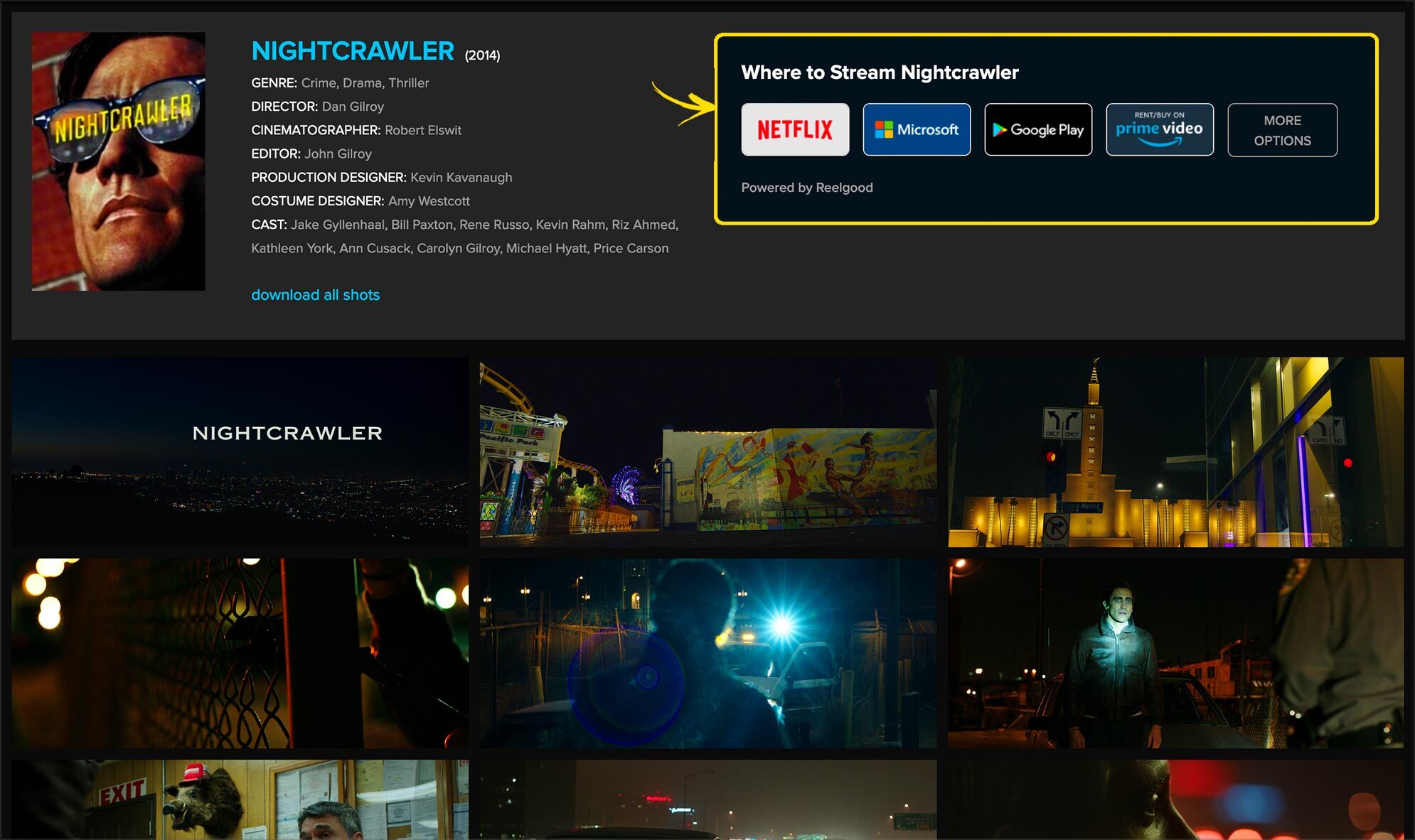 Interested in watching a film you discover on ShotDeck? Easy. Thanks to our integration with ReelGood, you can watch any film on the site with the click of a button through your favorite streaming service.